High Profile Security Officers - Paladin Security
Employment in Canada | AB | BC | MB | NB | NF | NT | NS | ON | QC | SK |
---
Canadian Companies, Organizations, Schools in Canada can now post job vacancies free-of-charge at Canadian-Universities.net.
---
Jobs in Vancouver, British Columbia
Job Posts in Canada | AB | BC | MB | NB | NF | NS | ON | QC | SK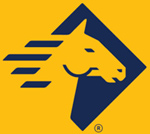 | | |
| --- | --- |
| Organization: | Paladin Security |
| Job Title: | High Profile Security Officers |
| Salary: | To be Negotiated |
| Category: | Law Enforcement and Security Services |
| Deadline: | 1/21/2012: Expired |
| Location: | Vancouver, British Columbia |
Overview
Paladin Security is the industry leader in security services nationwide. To be the best, we hire the best!

SUMMARY:

Paladin Security officers are reputed for their superior level of customer service and professionalism in the industry. Our Security Officers provide a custom tailored service to meet the needs of our clients. Successful candidates will provide a variety of services which are site specific including: regular patrols, access control, asset protection, Occupational First Aid services, and any other services specific to the needs of the client.

JOB DUTIES:


Patrol assigned area on foot, on bicycle, or in motor vehicle, as assigned, to ensure personal, building, and equipment security.

Watch for and report irregularities, such as security breaches, facility and safety hazards, and emergency situations; contact emergency responders, such as police, fire, and/or ambulance personnel, as required.

Utilize two-way radio and computer applications for communicating site activities.

Sustain effective relationships with key stakeholders and provide specialized security services according to client needs.

Offer support to any person in need of assistance.

Perform miscellaneous job-related duties as assigned.

Responsibilities
KNOWLEDGE, SKILLS, AND ABILITIES REQUIRED:


Successfully conduct security patrols without direct supervision.

Remain calm and effectively perform in emergency situations.

Write comprehensive reports and maintain proper records using effective communication skills.

Detect problems and report information to appropriate personnel.

Have basic knowledge of security procedures, handling violent behaviours, and non-defensive communication.

Follow and enforce safety codes, regulations, and procedures.

Strong interpersonal skills, flexibility, and customer service orientation.

Handle private and confidential information with a high amount of discretion.

Present a professional image to the public.

Adhere to our Code of Ethics in performing job requirements.

Able to understand and follow specific instructions and procedures.

Adapt to a variety of environmental factors while performing exterior patrols.

Moderate physical activity including standing and/or walking for extended periods of time.

Experience and Qualifications
MINIMUM JOB REQUIREMENTS:


Excellent verbal and written English communication skills.

Demonstrated superior customer service skills.

Flexibility to work a variety of shifts (afternoons/nights/weekends).

Must be bondable and able to pass a security clearance.

High School Diploma.

Must be 19 years old and meet all other minimum requirements for a security license in the Province.

Basic Security Training, OFA I, or CPI training would be considered an asset.