Healthcare Security - Paladin Security
Employment in Canada | AB | BC | MB | NB | NF | NT | NS | ON | QC | SK |
---
Canadian Companies, Organizations, Schools in Canada can now post job vacancies free-of-charge at Canadian-Universities.net.
---
Jobs in Calgary, Alberta
Job Posts in Canada | AB | BC | MB | NB | NF | NS | ON | QC | SK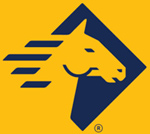 | | |
| --- | --- |
| Organization: | Paladin Security |
| Job Title: | Healthcare Security |
| Salary: | To be negotiated |
| Category: | Law Enforcement and Security Services |
| Deadline: | 11/11/2011: Expired |
| Location: | Calgary, Alberta |
Overview
Members of the Paladin Security team:


Earn Superior wages and benefits

Develop the skills necessary to become a security professional

Have access to Paladinâ??s 28 safety and security related training courses and an in house trainer

Are recognized for their effort through an extensive Rewards and Recognition Program

Have their Security Licenses paid for by Paladin

Essential Job Functions:

Monitor patientâ??s health conditions and overall safety

Report any changes to Security and/or Nursing staff

Based on specific site posting, log and report all incidents reported by hospital staff, physicians, patients or visitors

Patrol interior and exterior of facility preventing unauthorized entry; in a composed manner direct individuals initiating disruption to leave the premises

While on patrol, monitor risks such as unlocked doors, blocked entrances and exits, mechanical issues, hazardous material and additional breaches of security

2 way radio use and professionalism

Respond to alarms and emergency calls for assistance

Monitor situations, cameras, property and events

Communicate in a truthful and receptive manner under all circumstances as well as provide information regarding the facility as requested by personnel

Sustain effective relationships with key stakeholders and visitors through courteous and respectful relations perceived from their viewpoint

Monitor and screen visitors and clients in a professional manner in order to grant access to the facility


Note

All applicants must be eligible to obtain a security license through the Alberta Solicitor General. Those who hold a valid Alberta Security License or have either a criminal background check with their vulnerable sector or a receipt of process done within the last 90 days are preferred.

Experience and Qualifications
Requirements:

Flexibility to work a variety of shifts, must be available to work evenings, nights, weekends and day shifts

Basic Security Training is considered an asset however will be one of the many courses provided to successful applicants

Basic Computer Literacy

Physically able to walk 18 â?? 20 km/day

Ability to write comprehensive reports and maintain routine logs

Ability to make immediate decisions, while maintaining composure, in emergency response situations with minimal supervision

Valid class 5 drivers license is considered an asset but is not required

Ability to handle private and information with a high amount of discretion

Must be bondable and able to provide 3 professional non-family references upon hire

Knowledge of or ability to learn security procedures and non-defensive communication in aggressive situations

Must possess a High School Diploma

Must be 18 years of age