---
Volunteering in Windsor
---
---
---
---
---
Locations near Windsor

---
(22 km): Essex

---
(22 km): Essex

---
(24 km): Amherstburg

---
(24 km): Amherstburg

---
(43 km): Leamington

---
(43 km): Leamington

---
(68 km): Chatham

---
(68 km): Chatham

---
(75 km): Dresden

---
(75 km): Dresden

---
Latest Volunteer Profiles
in Windsor - (add profile)
---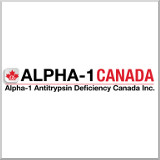 Alpha 1 Canada
You donít have to be a doctor to make sick kids feel better. Our organization is small but powerful in so many ways. Please visit our website alpha1canada.ca to read about our comprehensive services and commitment to our patients and their families throughout their journey.

Did you know?
Alpha-1 Canada is locally based right here in Windsor.
Alpha-1 is a rare genetic disease that manifests in the liver, lungs or skin.
Alpha-1 is the leading genetic cause for liver transplantation in children.
Alpha-1 has no cure. Our patients donít get better, we help them survive.
Alpha-1 is often misdiagnosed because it has similar symptoms to COPD and asthma.
The name of the disease, Alpha-1 Antitrypsin Deficiency is hard to pronounce, so we use Alpha-1 for short.
---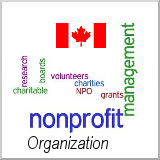 Canadian Red Cross Windsor Essex County Branch
Our network is vast but our approach is simple. All Red Cross programs and activities are guided by the fundamental principles of humanity, impartiality, neutrality, independence, voluntary service, unity and universality. These principles allow us to provide help immediately to whoever needs it, wherever they are, whatever their race, political beliefs, religion, social status or culture.
---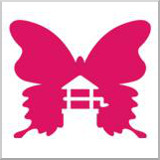 Welcome Centre Shelter for Women
The Welcome Centre Shelter for Women was established in 1989 and provides emergency shelter to women experiencing homelessness. The Welcome Centre offers programming to women 18 years of age or over to assist in ending the cycle of homelessness, poverty and violence.
---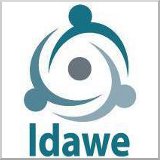 Learning Disabilities Association of Windsor Essex County
The Mission of LDAWE is to assist children, youth, and adults with learning disabilities, and those who support them, through information sharing, support, and relevant programs.
---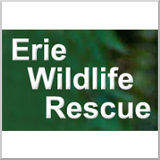 Erie Wildlife Rescue
EWR members are dedicated to the treatment and temporary care of injured or orphaned indigenous wildlife, and the subsequent release of healthy animals into appropriate habitats in the wild.
---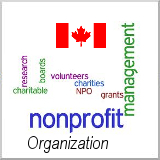 Windsor-Essex Therapeutic Riding Association
In the early 1960ís, Dr. Elmer Butt, a noted Windsor radiologist and equestrian observed horses being used for therapy with physically challenged children in England. He brought the idea back to Windsor with him and in September 1971, Dr. Butt chaired a meeting to form what was to become the Windsor Association of Riding for the Handicapped (W.A.R.H). It became the first such association in Canada.
---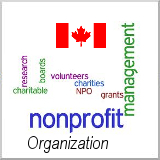 Transition to Betterness Family & Health Care
Transition to Betterness (T2B) is a locally born, grassroots charitable organization, founded on the commitment that all funds raised stay within our local community. Established in 1997 by co-founders Doris Lapico and Tania Sorge, T2B exists to provide relief to patients and families dealing with a life altering disease.
---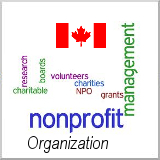 Alzheimer Society of Windsor and Essex County
Established in Windsor in 1981, the Alzheimer Society of Windsor and Essex County is dedicated to serving those with Alzheimerís disease, and related dementia and their caregivers in the community.
---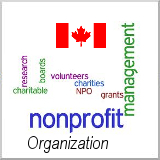 Windsor & Essex County Crime Stoppers Inc.
Early in 1985, Windsor Police Service Detective, Bill Stephens, was asked to study the Crime Stoppers program and to take the initial steps required to establish one in Windsor and Essex County. This initiative was done at the request of the Windsor and District Chamber of Commerce, which was the driving force behind the establishment of Crime Stoppers in this area. A civilian Board of Directors was formed with its support and expertise.
---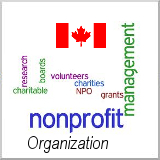 Theatre Windsor "A Theatre for Everyone"
Located in Windsor Ontario, the company has produced a full season of dramatic contemporary theatre since 1987.
---
Volunteer in Windsor
by Category
---
Adult Learning
---
Alzheimer
---
Animals
---
Arts and Culture
---
Cancer
---
Children and Youth
---
Community Services
---
Crime Prevention
---
Crisis Support
---
Disabled
---
Disorders
---
Education and Literacy
---
Emergency and Safety
---
Family Support
---
Galleries
---
Health
---
Health and Medicine
---
History
---
International
---
Justice and Legal
---
Mental Health
---
Poverty
---
Rescue and Adoption
---
Sports and Recreation
---
Theatre
---
Wildlife
---
Women
---